Through our own eyes
Erasmus+ Project No: 2017-1-EL01-KA204-036310
This partnership was triggered by the difficulty our schools and adult education centres face regarding the inclusion of newly arrived refugees. Some of our non-migrant students have difficulty accepting refugees in our classes and radicalization of both local youth and adults is taking place.

Areadne Lifelong Learning Centre
An accredited Lifelong Learning Centre in Greece (Acc. No. 2101309) specializing in professional and vocational programmes for NEETs, professionals and the general public.

Association Connexion Roumanie
aims are to promote Romanian culture in Europe, in the context of Romania's EU integration and intercultural dialogue and promote active European citizenship.

ITE P.Savi
A secondary education technical and economic school, whose courses include tourism and administration, finance and marketing and international relations for marketing.

Hatay Antakya Nedime Keser Halk Egitim Merkezi
started its activities in 1957 and has been serving actively with 6 administrators, 27 full-time teachers, 111 master instructors, and 12 officials and other staff members since then.
Project Coordinator and Partners Map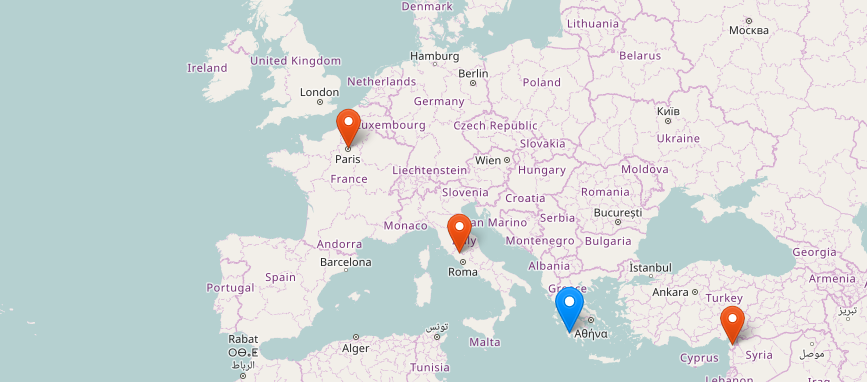 Erasmus+ Project Results